Responsive Web Typography Workshop with Richard Rutter
£435
including admission to the conference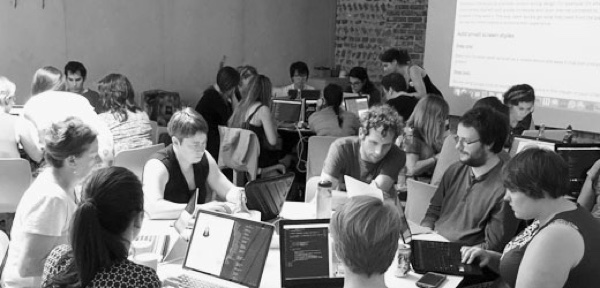 The workshop will held in Clearleft's studio in central Brighton.
Clearleft
68 Middle Street
Brighton, BN1 1AL
England
Map
Every day millions of people look at text on the web. As designers we should be striving to make those reading experiences as good as possible, but with technology moving so quickly and design trends changing all the time it can feel hard to keep up. This workshop will set you up for the future.
In this intimate day-long workshop – with one of the most respected names in web typography – you will learn to create websites with engaging, appropriate, distinctive, expressive and readable web typography. You will learn how to combine centuries-old craft with cutting edge technology, including variable fonts, to design and develop for screens of all shapes and sizes, and provide the best reading experiences for your modern readers.
Whether you're a designer or a developer, just starting out or seasoned pro, there will be plenty in this workshop to get your teeth stuck into.
Over the course of a day you will participate in hands-on activities, applying each new technique to a detailed example site which you can take back with you. This will form the perfect resource for you to refer to in the future. And if that's not enough, every attendee will walk away with an exclusive hardback copy of Richard's acclaimed Web Typography book.